Our new curriculum, The Gospel Project, is a Christ-centered Bible study that follows a chronological timeline of Bible events—presenting the story of redemption through Jesus like kids have never seen it before!
This curriculum ties every Old and New Testament story to the Gospel realizing that Jesus is not just part of the Bible, He is the POINT of the Bible.
Each week, these stories come to life through video, music, activities, and more. All ages will go through the same lesson, but at different age levels. So, if you have multiple children you can engage them all on the same truths.
Both hours will make the change, but will be going through different years. So, if your child comes to both hours they will get different lessons.
The Gospel Project is published by Lifeway
Watch a brief video below about The Gospel Project
There is also a digital app that can engage kids throughout the week with puzzles, memory verses, videos, songs to sing, etc. This app also gives parents some brief, meaningful ways to engage kids about the lesson each Sunday. we highly recommend downloading the Gospel Project for Kids Family App for your phone ($.99) or tablet ($2.99). 
Our Sunday morning classes are staffed with fun and friendly teachers who love God and love kids. Every staffer is a Christian, member of Church of the Canyons, and background checked for your child's safety. All classes are taught in an age-appropriate manner and provide a comfortable, welcoming environment.
Please stop by on Sunday morning and meet your child's teacher. We would love to get to know you and your family!
Make sure to come to quarterly parent meetings as well for updates on the Children's Ministry and to interact with our teachers
Our classrooms are recently renovated into fun, inviting spaces to engage your children. From pre-school through 6th grade themed classrooms help engage students and encourage them to be:
Sprouts - Growing for Christ - Pre-School
Heroes - K - 1st
Adventures - Searching for an Amazing God - 2nd - 3rd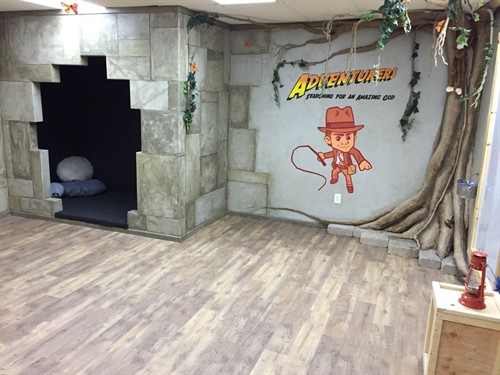 Warriors - Fighting the Fight of Faith - 4th - 6th